In het kader van cultureel erfgoed en de Sint  had groep 4 een meet-, ontdek- en zoektocht in de haven. Hoe lang denk je dat de pakjesboot is.. 
Kan de pakjesboot ook nog ergens anders aanmeren?
Alle kinderen van groep 4 gingen in groepjes de opdrachten gaan maken.
Was een leerzame, actieve middag. 
---
---
De groepen 3 bekeken in het kader van Cultureel erfgoed de gevels in de binnenstad. 
De stad zit vol met trap-, klok-, hals-, tuit- en lijstgevels. 
De Sint en zijn pieten moeten hard werken op de daken in de stad. Een plat dak is zo gek nog niet.. 😉 
---
---
Ons nieuwe thema van IPC 
" WE ZIJN WAT WE ETEN" is smullend gestart. 
Alle kinderen hadden een extra stuk fruit mee en mochten dit zelf snijden. 
Daarna hebben we het uiteraard samen opgegeten.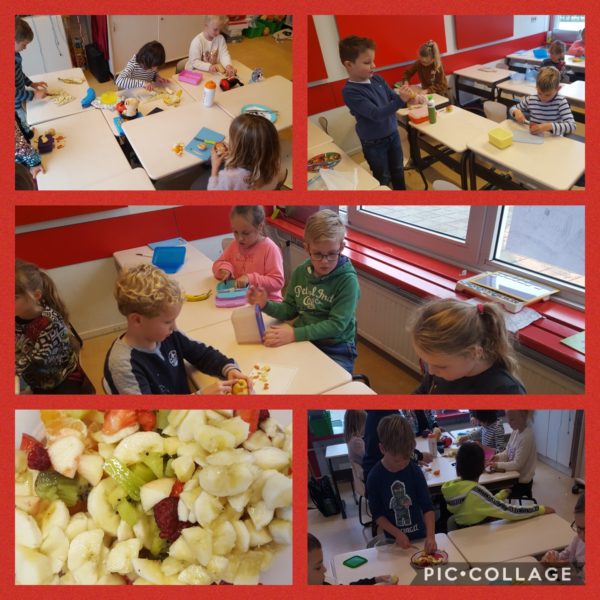 ---
---
Vandaag was daar dan ons sluizen bezoek. Wat een ervaring om echt te zien hoe de sluizen werken.
Daarnaast ook het verschil te zien tussen een kanaal en een rivier. Leerzame ochtend.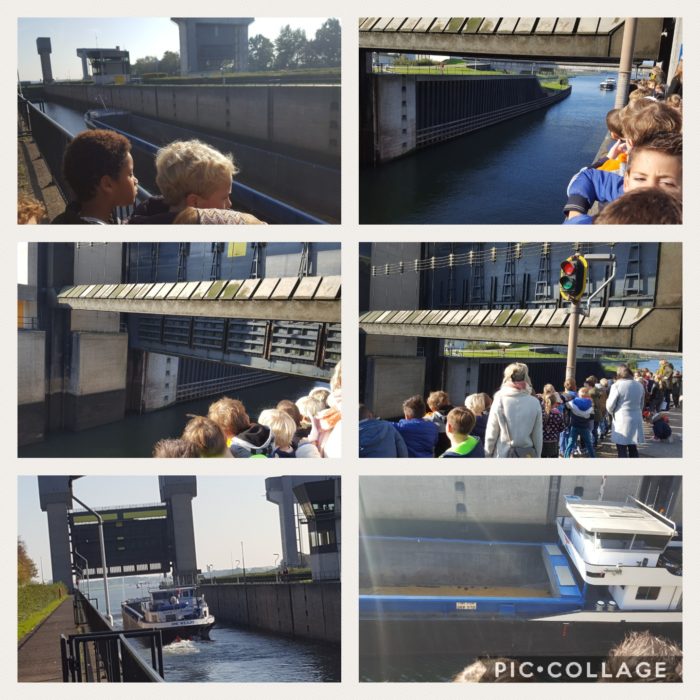 ---
---
We zijn begonnen met het project Spark.
De hele school zal in de komende 2 weken werken met dit thema.
Spark gaat over 150 jaar Amsterdam-Rijnkanaal.
Het kanaal kruist 9 keer met een rivier. Bij elke kruising zal een groot kunstwerk worden geplaatst.
Wij gaan ontdekken wat het verschil is tussen een kanaal en een rivier, kennismaken met de kunstenaar, we leren lassen.
Wij hebben inmiddels al ontdekt wat het verschil is tussen een kanaal en een rivier.
Daarvoor zijn wij in de speeltuin van het park ' kanalen' gaan graven.
Wat een karwei was dat. Het zweet stond op de hoofden..
---
---
Speaking and Rhythm Contest
Donderdag 26 september is de jaarlijkse "Speaking and Rhythm Contest" gehouden. Dit is een activiteit waarbij kinderen een voordracht houden in het Engels. Het is één van de activiteiten die we inzetten op de spreekvaardigheid te bevorderen en te laten horen.
In de onderbouw is de "Rhythm Contest" gehouden. Leerlingen van groep 1 tot en met 4 droegen in het Engels een versje, verhaaltje of liedje voor. Het was een verrassing hoe vrij de jongste deelnemers een liedje of versje op het podium deden. De jury was vol lof.
In de bovenbouw doen we de "Speaking Contest". Leerlingen van groep 5 t/m 8 droegen in het Engels een mini spreekbeurt voor over een zelfgekozen onderwerp.  Dit hadden zij thuis voorbereid. We zijn trots op de deelnemers en de jury die zich al zo goed in het Engels kunnen uitdrukken. 
Leuk dat je een kijkje komt nemen!
Dit is groep 3/4!
Deze groep bestaat uit 27 kinderen en 2 juffen. Juf Leslie op maandag, dinsdag en donderdag en juf Nancy op woensdag en vrijdag.
Voor groep 3 een belangrijk jaar als het gaat om lezen.
Wij leren lezen met onze nieuwe leesmethode 'Veilig
leren lezen kim versie'. Wij leren de letters door te luisteren, voelen, kijken, schrijven en ordenen. Daarnaast leren wij de leesletter ook gelijk schrijven in schrijfletters en leren wij ook de woorden gelijk goed te spellen.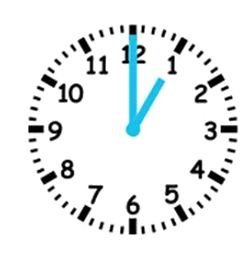 Ook rekenen de kinderen iedere dag. We leren bij rekenen de begrippen
(meer, minder, evenveel enz) daarnaast splitsen, optellen en aftrekken tot 20. Later in het jaar komt ook de getallenlijn tot 100 naar voren. Waar woont bijvoorbeeld 65 op de
getallenlijn..
Ook leren de kinderen klokkijken, verliefde getallen ( samen 10) tweelinggetallen ( 3+3, 4+4). We gaan er een leuk, leerzaam jaar van maken.
Fantastisch om straks te horen dat de kinderen na de kerst echte boeken kunnen lezen!
Voor groep 4 is dit het eerste jaar dat zij de tafels leren. De tafels zijn in groep 4 een erg belangrijk deel van de leerstof, vinden de kinderen. Je kunt er namelijk een tafeldiploma voor halen!
Maar natuurlijk zijn rekenen, schrijven, Engels, taal, lezen, tekenen, handvaardigheid en spelling ook belangrijk. Dit komt allemaal aan bod.
Verder zullen wij dit jaar weer werken met IPC. Ons eerste thema gaat over vakantie. Hierop hebben de kinderen zich in de vakantie al voorbereid.
Ze hebben iets meegenomen van hun vakantie, daarover gaan ze in de klas vertellen. Best spannend en toch wel leuk!
Wij gymmen dit jaar op vrijdag. Wij gymmen bij het Anker.
Op dinsdag hebben wij Rots en Water lessen van meester Paul. 'Samen vanuit jezelf'. Door te oefenen met andere kinderen leer je om in te schatten wanneer je een Rots kunt zijn en wanneer je water kunt zijn..
Het wordt een vol jaar en we hopen veel leerzame en gezellige momenten met elkaar te hebben.