Update van zomervakantie tot de herfstvakantie
Dit jaar hadden we een flitsende start. We hebben ongelooflijk veel activiteiten gedaan in de eerste 8 weken. Naast dat we natuurlijk gewoon gestart zijn met onze nieuwe rekenmethode WIG 5, taal, spelling en Engels. Hebben we deelgenomen aan verschillende dingen.
Tijdens de eerste weken kregen we een loopclinic aangeboden om te oefenen voor de Mariënhoeveloop. We troffen het met het weer. En omdat we groep 7 en 8 samen zijn, hebben we elkaar flink aangemoedigd. Bij groep 7 hadden we Dex op het podium bij de heren en Charlotte voor de dames. Wat een score. 
Vanaf dit jaar wordt er om de week Rots en Water gegeven in onze klas. Hiervoor komt meester Paul naar school. Soms zijn de lessen in de klas en soms in het speellokaal. De laatste les voor de vakantie hebben we allemaal ons Rots en Water contract getekend.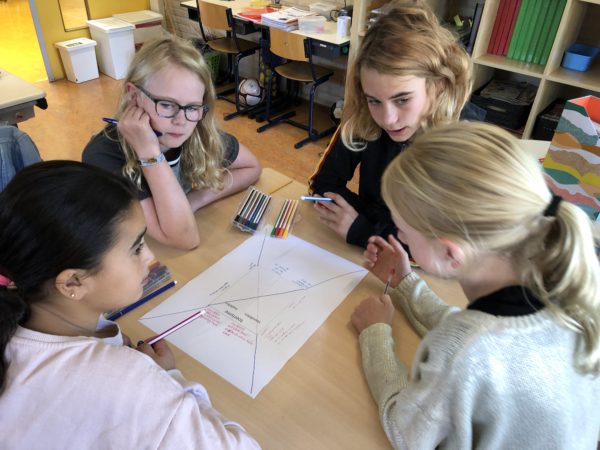 Tijdens de Kinderboekenweek hebben we ook voorrondes gehouden in de klas voor de voorleeswedstrijd. Er waren wel tien kinderen die graag mee wilden doen. Zoë werd de klassenwinnaar en mocht ons vertegenwoordigen op het podium. Robin werd tweede en mocht dus plaatsnemen in de jury.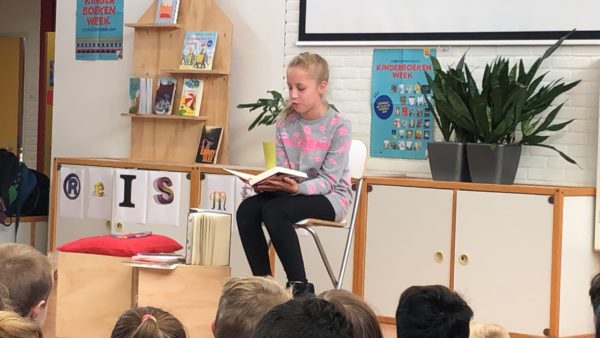 In de middagen werken we vaak aan IPC. Ons eerste thema heette De wijde wereld. Tijdens dit thema hebben we geleerd over de wereldhandel van vroeger tot nu. Hoeveel invloed heeft of hand Nederland op andere landen en andersom. Zelf kennen we een aantal internationale organisaties die belangrijk zijn voor de wereld en dus ook wereldmerken worden genoemd. Ook hebben we gekeken naar fairtrade producten en kunnen we een enquête uitzetten en deze verwerken in een diagram. Het thema hebben we afgesloten met het spelen van handelsspelen als Kolonisten van Catan en Koehandel.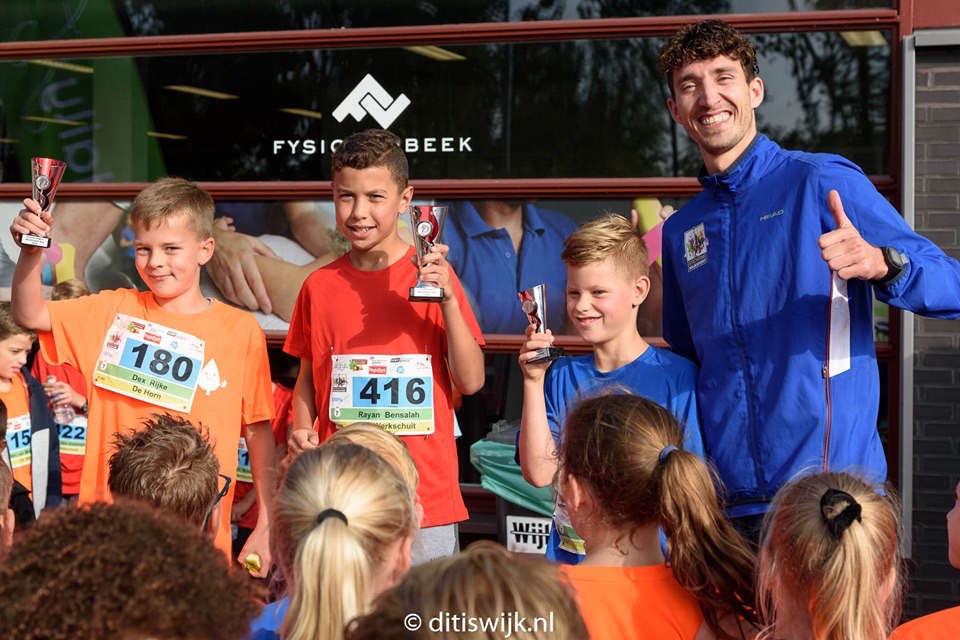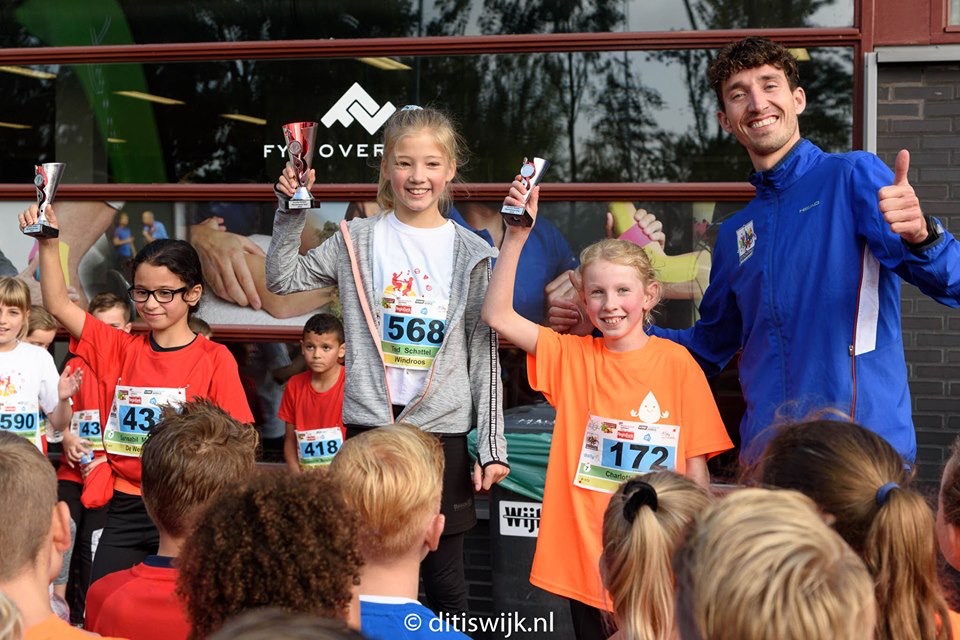 Net voor de herfstvakantie hebben we ons nieuwe thema geopend. SPARK. Dit gaat over de bouw en geschiedenis van het Amsterdam Rijnkanaal. Op donderdag kwam Rijkswaterstaat al iets vertellen over het drukst bevaren kanaal van de wereld en op vrijdag hebben 12 leerlingen uit onze klas deelgenomen aan een monstertocht op de fiets. We zijn gestart bij het Centraal Station in Amsterdam en zijn geëindigd bij school. De hele tocht ging langs het Amsterdam Rijnkanaal.
Speaking and Rhythm Contest
Donderdag 26 september is de jaarlijkse "Speaking and Rhythm Contest" gehouden. Dit is een activiteit waarbij kinderen een voordracht houden in het Engels. Het is één van de activiteiten die we inzetten op de spreekvaardigheid te bevorderen en te laten horen.
In de onderbouw is de "Rhythm Contest" gehouden. Leerlingen van groep 1 tot en met 4 droegen in het Engels een versje, verhaaltje of liedje voor. Het was een verrassing hoe vrij de jongste deelnemers een liedje of versje op het podium deden. De jury was vol lof.
In de bovenbouw doen we de "Speaking Contest". Leerlingen van groep 5 t/m 8 droegen in het Engels een mini spreekbeurt voor over een zelfgekozen onderwerp.  Dit hadden zij thuis voorbereid. We zijn trots op de deelnemers en de jury die zich al zo goed in het Engels kunnen uitdrukken. 
Welkom in groep 7/8B,
In onze groep zitten 28 leerlingen dit jaar. 18 leerlingen in groep 7 en 10 leerlingen in groep 8. Samen zijn wij een gezellige klas. We kunnen het goed met elkaar vinden. We krijgen les van juf Nicky (maandag en dinsdag) en juf Willeke (woensdag t/m vrijdag).
Beide groepen borduren verder op vorig jaar. Maar er zijn natuurlijk altijd nieuwe dingen die aan bod komen. Voor groep 7 is dat de maandtaak. Een zelfstandig werken mapje waarin taken zitten die door de maand heen gepland moeten worden worden. Groep 8 gaat daarmee verder met de jaartaak. Dit jaar in een nieuw jasje. Ingedeeld in 5 periodes en gedeelde papieren taken en taken die verwerkt kunnen worden met het programma Gynzy. 
Dit jaar maken we ook huiswerk, maar dat wordt telkens een beetje meer. Voor nu twee taken in de week. Voor groep 7 nu nog op papier, maar groep 8 is al helemaal over naar digitaal. Voor beide groepen geldt dat alle afspraken en belangrijke data in de Google agenda worden geplaatst. Eigen afspraken als een tandarts- of doktersafspraak mogen we er zelf aan toevoegen.
Voor beide groepen wordt er dit jaar Rots en Watertraining aangeboden door een extern docent. Hier gaan we vast veel van leren.
Groep 8 gaat dit jaar een schoolkeuze maken, maar daarvoor gaan we eerst samen op pad om scholen te bezoeken. Ook gaat groep 8 op kamp naar Ameland, volgen we een maatschappelijke stage en bereiden we de musical voor. Groep 7 gaat op pad naar het theater, een museum, op schoolreisje en doet mee aan het Verkeersexamen.
We gaan er samen een fantastisch leervol jaar van maken. Houd de schoolapp in de gaten om niks leuks te missen!
Juf Nicky en juf Willeke