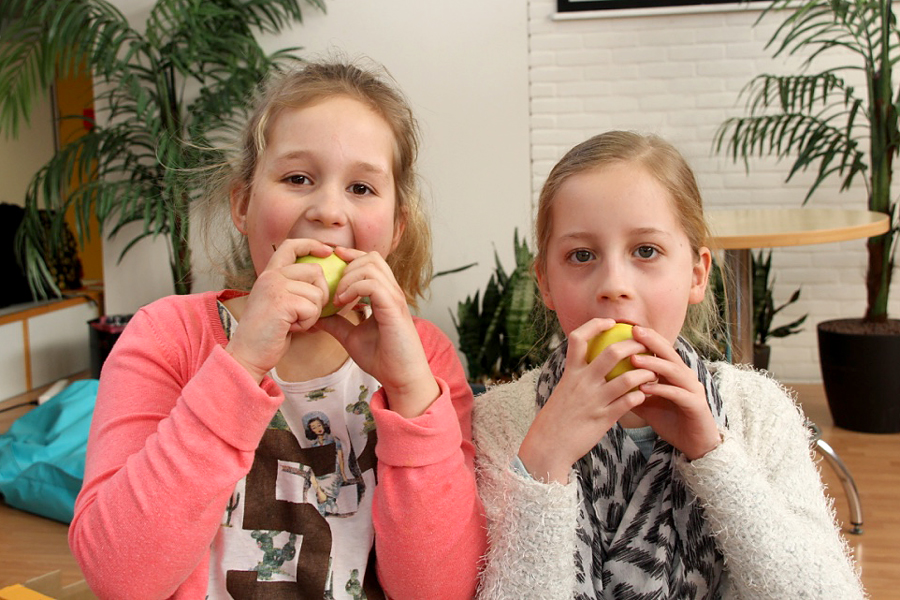 Obs De Horn maakt zich sterk voor een gezonde lifestyle. We stimuleren leerlingen en leerkrachten om gezond te eten, meer te bewegen, niet te gaan roken, geen alcohol en drugs te gebruiken, en zich weerbaar op te stellen. Gezonde leerlingen zijn immers gelukkiger én presteren beter.
Pauze
We vragen de ouders om voor de pauzes uitsluitend brood, fruit of groenten mee te geven. Koekjes en snoepjes horen niet op het schoolplein thuis. Dat geldt ook voor suikerhoudende drankjes. Geef liever water, thee of melk mee naar school. Kinderen kunnen ook op school schoolmelk krijgen (kijk voor meer info op schoolmelk.nl) of gebruikmaken van de beide watertappunten op de schoolpleinen.
Jarig
Als een kind jarig is, is het feest. Natuurlijk mag er dan getrakteerd worden. Kinderen mogen zelf kiezen wat ze willen uitdelen. Het is tenslotte een feestdag.
Daily mile
In een aantal groepen worden de lessen dagelijks even onderbroken voor 'The Daily Mile': een rondje rond de school rennen, en dan weer fris aan het werk. We merken dat de kinderen fitter worden, en dat ook hun concentratieniveau, stemming en positieve gedrag verbeteren.
Sport
Behalve gymlessen zijn er ook tal van sportevenementen, waaraan de school deelneemt. Onze leerlingen doen enthousiast mee aan de Mariënhoeveloop, de Avond4Daagse en voetbal- en hockeytoernooien.
Seksuele vorming
In alle groepen wordt aandacht besteed aan seksuele vorming. In deze lessen gebruiken we de materialen van Rutgers. Samen met de kinderen bespreken we onder meer wat normaal is, waar je grens ligt en hoe je die aangeeft.
Psychisch gezond
We vinden het belangrijk dat kinderen niet alleen lichamelijk, maar ook psychisch gezond zijn. Een gezonde geest in een gezond lichaam. Daarom praten we niet alleen óver, maar ook mét leerlingen. Zit je lekker in je vel? Gaat het goed op school en/of thuis? Hierbij is ook het contact met de ouders van essentieel belang.